COMPANY PROFILE
Established in the year 2003 by Ashok Gupta, Our company YASH ENTERPRISES is a leading distributor and importer of Food, Beverages & cosmetics.. Our headquarters is situated in Hyderabad and we have over 300 products with more than 1200 SKU's currently are being distributed.
Our Mantra – "Good Food to Enhance Life",
defines our commitment towards quality and our efforts to combine an international standard of food distribution with the local expertise of the Indian market.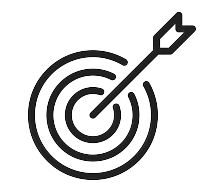 OUR MISSION
To become the industry-recognized leader in import and distribution of internationally & locally sourced fine food and healthcare products in India.
OUR VALUES
Excellence: exceed the expectations of every client by offering outstanding customer service, increased flexibility, and greater value
SUPPLY CHAIN
You're Not Alone. And I'm Here to Help!
Our Company baskets strong logistics skills, enabling our local team to have an excellent mastery over imports/exports, warehousing, transportation and distribution. The company has an organized warehouse that makes it possible to receive and quickly redistribute goods. Our equipment and vehicles guarantee safe storage and timely delivery of products enhancing the supply chain.
Finding a Balance Can Be Hard, but Eating Healthy Doesn't Have To Be
We're excited to offer you an extensive range of products, To make it easy for you to access our complete product list, we have made it available for download.
By downloading the complete product list, you will have access to our entire range of products, including details such as product descriptions, prices.
To download the product list, simply click on the download link provided
Best Quality
We are distributors with the best quality products and services.
24/7 Service
We pride ourselves on our round-the-clock 24/7 service
Free Transport
We ensure hassle-free transport
Secure Payment
We also prioritize security when it comes to payment